We plan, build, Maintain and Promote Digital Products
UI/UX Designing using Figma & AdobeXD
1000+ Projects Completed with Client Satisfaction
We have a team of expert UI UX Designers for Web and Mobile apps. We have expertise in designing User Interfaces for websites, web apps, and mobile devices.
Web Vital Solution's exclusive UI/UX Designing Services are the ultimate boosters that turn concepts into functional products. We read your mind before you share your idea!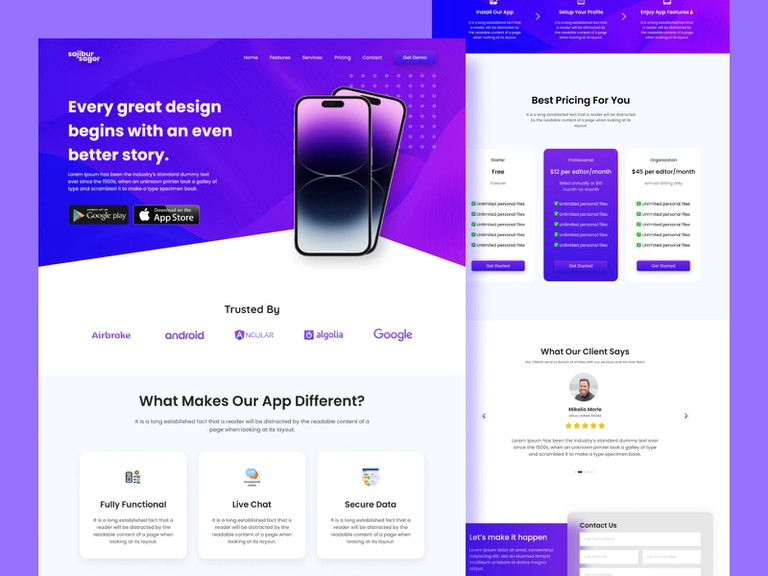 Meaningful and interactive designs
The team were extremely responsive in responding to our requests and they provided a high quality of service to us as a customer. Our needs were looked after and the development was high quality. Would recommend!!"
Andres Zamriver
Great communication, great skills, project finished way ahead of schedule. I would be glad to work the team again. They are flexible, knowledgeable, open to suggestions, always ready to explore new ideas. Highly recommended!
Graham Moore
Web Vital Solutions team is Very professional with great communication. Their Web development skills are astounding, They always went above and beyond the task. Working with them was simply amazing!
Shane James